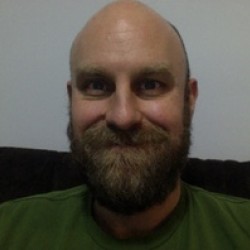 Chris Hartjes has been building web applications of all shapes and sizes since 1998, ranging from catalogs of CD compilations for professional DJ's to portal pages for large US cable television providers. Along the way he learned some painful lessons about testing applications and hasn't shut up about them ever since.
Working from his basement office in the snowy wilds of Canada, he spends his days working for Mozilla as a Senior QA Engineer helping test their cloud-based services. At night (and on Fridays) he works on his info-product empire at http://grumpy-learning.com producing books, screencasts, and newsletters promoting the secret weapons of testing and automation to help deliver high-quality applications quickly.
He can be found spreading his message on Twitter as @grmpyprogrammer.
Talk: An Oral History of How I Got Grumpy (Keynote)
---
« Back to the schedule